Make It Quick: 15-Minute Grilled Skirt Steak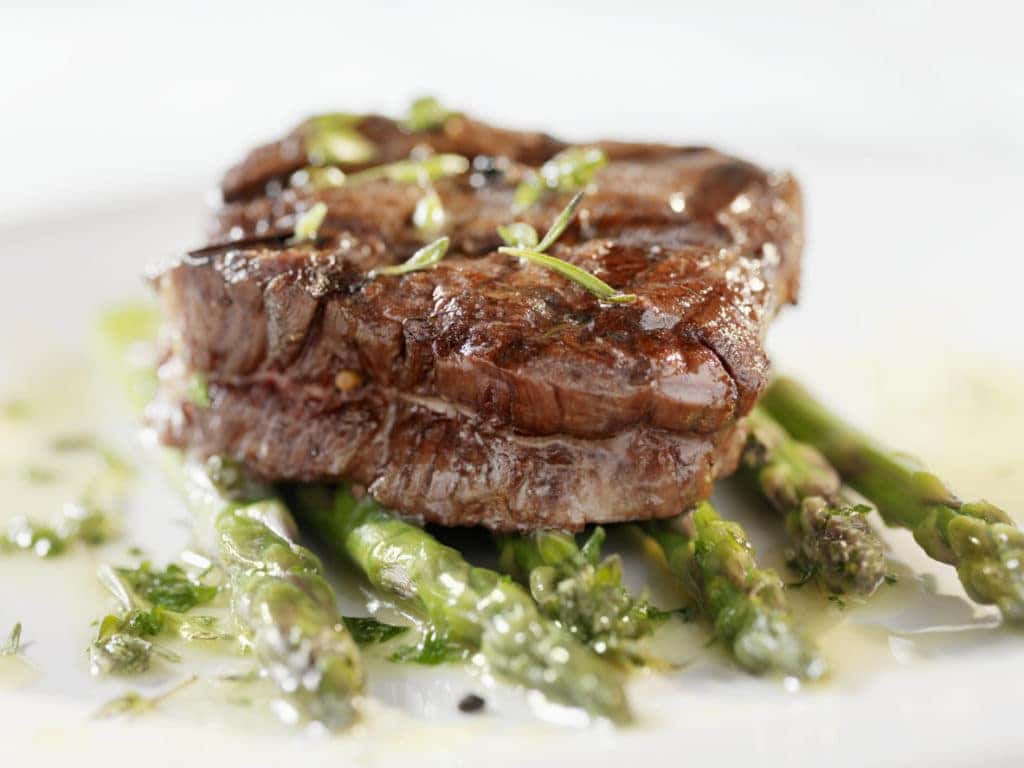 Steak might be a (medium) rare occurrence in your home, but that's all about to change. Throw out any preconceived notions you might have about steaks being tricky or time-consuming to cook because this recipe delivers a perfect sear in 15 minutes every single time. Don't believe us? Keep reading and you'll see!
The Main
The star of the show here is the skirt steak, so we'll start with that. Get your cast-iron grill pan nice and hot over high heat. Add your skirt steak (which has been cut into fourths and seasoned with salt, pepper, and oil) to the pan and cook for 6-10 minutes before turning to cook again on the other side.
While cooking, prepare your pesto butter by mixing pesto, butter, and salt and pepper. Give it a good whip and set it aside for the finished product. Pro tip: use the time that the steak is cooking to give your kitchen a good tidying. A clean (ish) kitchen helps make the meal even tastier.
Once the steak is done, set it on a cutting board to rest for a few minutes.
The Side
A steak is only as good as its sides. That's why asparagus is just as important as the main dish when preparing this recipe. It's simple to throw together, just trim the ends and then give it a good toss in oil before sprinkling with plenty of salt and pepper. Cook the asparagus on the already-hot grill pan while the steak rests. Cook for around 2 minutes, flip, and then cook for about 2 more minutes.
You might also like: Learn About The Megalodon At Mote Marine
The Meal
To plate, add the steak and asparagus to your four different plates. Add a spoonful of the butter to top off the steaks. If you are only serving two, place your leftovers in a sealed glass or plastic container to enjoy the next day.
Some other suggestions for sides we have would be garlic smashed potatoes, crispy broccoli, or a caesar salad. No matter what you serve it with, we know you're going to love this simple 15-minute steak.