DIY Rattan Projects For A Coastal Vibe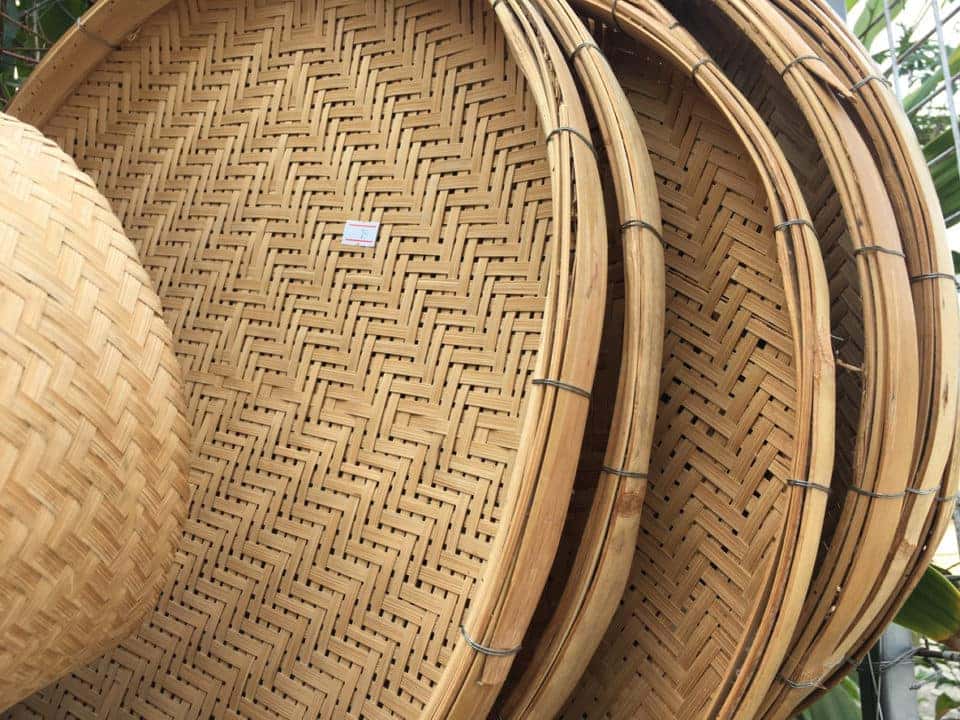 Getting that subtle coastal vibe in your home is easy when you fill it with rattan pieces! These simple DIY rattan projects will elevate your home and give you a fun creative outlet, so go ahead and get crafting!
Rattan Basket Clock
This simple, modern clock is effortlessly chic and so simple to make. If you have a rattan tray/ shallow basket already, you only need a clock mechanism and embroidery thread to create the clock. If you don't have a tray to spare, you can find another easily at many thrift stores and estate sales. The clock comes together by attaching the hands of the clock to the timekeeping mechanism behind the basket. You'll make the hour indicators by stitching embroidery floss through the open weave in the rattan before setting the time and enjoying your creation!
Cane-Woven Jewelry Organizers
If you're looking for a simple, modern jewelry organization solution, you'll find it in these DIY rattan jewelry organizers. To make them, you'll attach cane webbing to inner embroidery hoops with strong glue. Start by weighing down the cane, then putting glue around the entire circumference of the hoop. Flip the hoop over glue-side down and press it firmly for a few minutes while the glue sets. After about five minutes, weigh down the hoop with books until the glue is completely cured.
Rattan Cabinet Ikea Hack
Who doesn't love a good Ikea hack? This has to be one of the best Ikea transformations of all time, taking the raw pine Havar cabinet from blah to beautiful with the simple addition of rattan cane webbing and cabinet pulls. You'll stretch rattan cane webbing over the doors of the Havar cabinet and secure it with glue and brass tacks. Once the glue has dried overnight, add cabinet pulls of your choice and reattach the doors! Now you have a modern, trendy cabinet to stash everyday clutter or treasures.
You might also like: Enjoy Dinner Out At Beach House Waterfront Restaurant
DIY Sunburst Mirror
This beachy mirror is cheaper to make than buy, and the tutorial teaches you to weave raffia – a great transferable skill if you have any interest in learning to weave rattan or baskets. The most tricky part is the weaving, but you'll pick it up in no time. When you're finished, hang the mirror in a hallway, bathroom, or anywhere that needs a bit of natural beauty!