Learn About The Megalodon At Mote Marine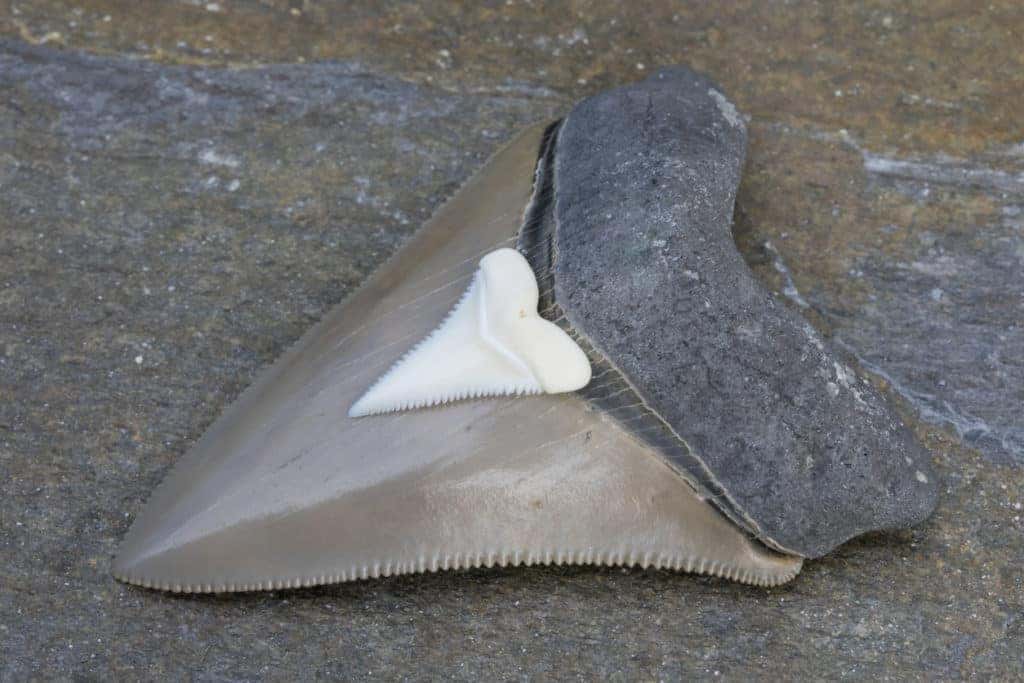 Earth's ancient oceans were once home to a gigantic shark known as the megalodon. Spanning 60 feet long and sporting a 270-tooth grin, this enormous ocean predator made Jaws look like baitfish, and even modern great white sharks can't measure up to this prehistoric leviathan. Although this creature has long been extinct, you and your family can learn all about it at Mote Marine Laboratory and Aquarium.
The Jaw
It might be hard to picture such a massive predator in today's oceans, but Mote's life-size replica of a megalodon jaw gives you a clear idea of just how tremendous this ancient shark was. The enormous set of jaws is open wide and lined with imposing teeth, and guests are welcome to pose for photos with the monstrous maw. Look up, and you might notice a second row of teeth poised behind the first. Like modern-day sharks, megalodons continually grew and shed teeth. Some species replace more than 30,000 teeth in their lifetime, so it's no surprise that fossilized megalodon teeth have appeared on U.S. shorelines over the years.
Fossil Creek
Near the stingray touch pool in the aquarium's courtyard, you'll find Fossil Creek. At this panning station, guests can buy a portion of sand to sift through just as if they were panning for gold. In this case, the treasure to uncover could be shark teeth from great whites, tiger sharks, hammerheads, and other living species, and there might even be a megalodon fossil hidden in the sand. These are real fossils, and guests are welcome to keep whatever they find.
Mote Marine Laboratory and Aquarium
The scientists at Mote Marine Laboratory and Aquarium are dedicated to studying the ocean and its inhabitants. What began as a one-room lab has expanded into a diverse non-profit research effort with more than 20 distinct programs, and their experts explore ocean ecosystems and various species like dolphins, manatees, and more. The aquarium is home to a host of marine creatures like otters, sea turtles, and sharks.
Make Your Plans
Mote Marine Laboratory and Aquarium is located at 1600 Ken Thompson Parkway, Sarasota, Florida 34236. They're open daily from 9:30 a.m. to 5 p.m. You can check their calendar to look ahead to upcoming events and other activities.
You might also like: Make Reservations At Pier 22
Firkins Chrysler Dodge Jeep RAM
If you're hunting for a great deal, come check out our latest ways to save at Firkins Chrysler Dodge Jeep RAM!