Find The Natural Light In Your Home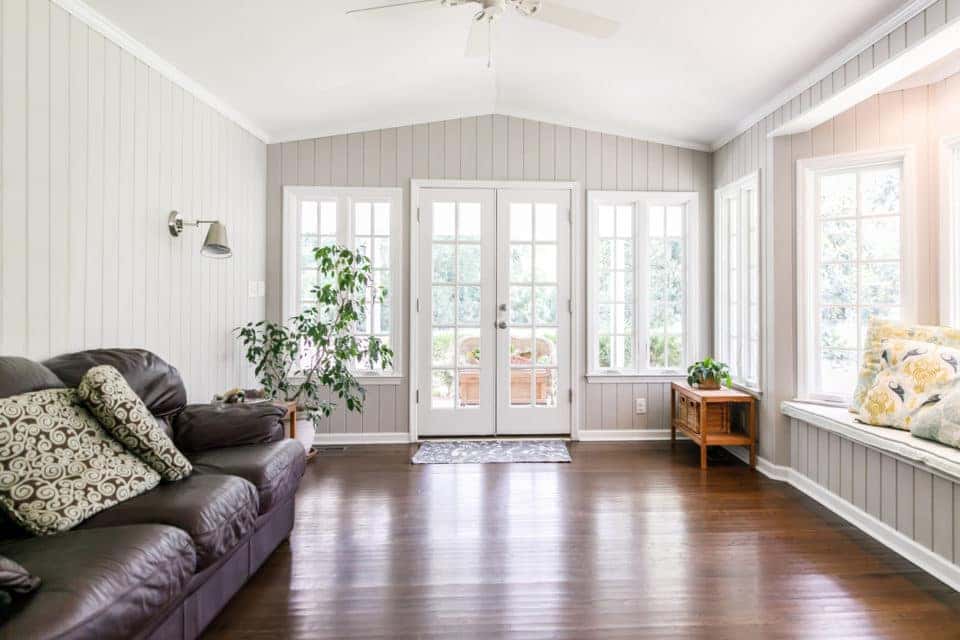 When it comes to home decor, natural light is the best accent for any design. Pops of light pull out patterns and colors, and add a spotlight to the work you've already done. Basically, it's the best way to enhance the beauty of your home. If your home only has a touch of light, or you just want to increase what you have, follow these simple tips to a brighter home in no time.
Increase The Shine
Follow our logic here… the more shiny things you have, the more light bounces off of them and spreads throughout the home. Pretty solid, right? Items like mirrors, glass, silver fixtures, shiny photo frames, or anything with a metallic finish are perfect for this.
Colors Matter
Here's a flashback — in elementary school we all learned that dark colors absorb light and bright colors reflect it. Therefore, the lighter you keep your color palette, the more reflection you'll get. Dark decor can still work, but if you want to maximize light then you'll want to maximize bright colors.
If Doable, Update Windows
Obviously, not everyone has the opportunity to completely replace their windows, but if you have the means to do so, expanding windows expands daylight. Larger windows might be just what you need for a happier space.
Keep Them Clean
If your windows or doors are foggy, you're limiting the chances that light could get through them. By cleaning the windows, you're allowing for a fresh slate. Plus, you'll be amazed (or grossed out) by all of the dirt you didn't know was on your doors and windows.
You might also like: Know Your Buttercream Frostings
Treat Them With Care
You might not even think about it, but window treatments can do a lot for a room. And if you're looking for more light, you'll want to steer clear of dark window treatments. Pieces like sheer drapes allow natural light to spill into the room, and softens the look of the space. Blinds are also a great option because you can control the amount of light you let in.
We hope these tips help you soak up the sun from the comfort of home!