Ram 1500: Truck Bed Cover Options
Assuming your truck is used for something other than driving around and looking good, you probably use the bed of it quite a bit. Capable of holding a fair amount of equipment and supplies, a truck bed is ideal for hauling but it can't protect cargo on its own. That's where truck bed covers come into play.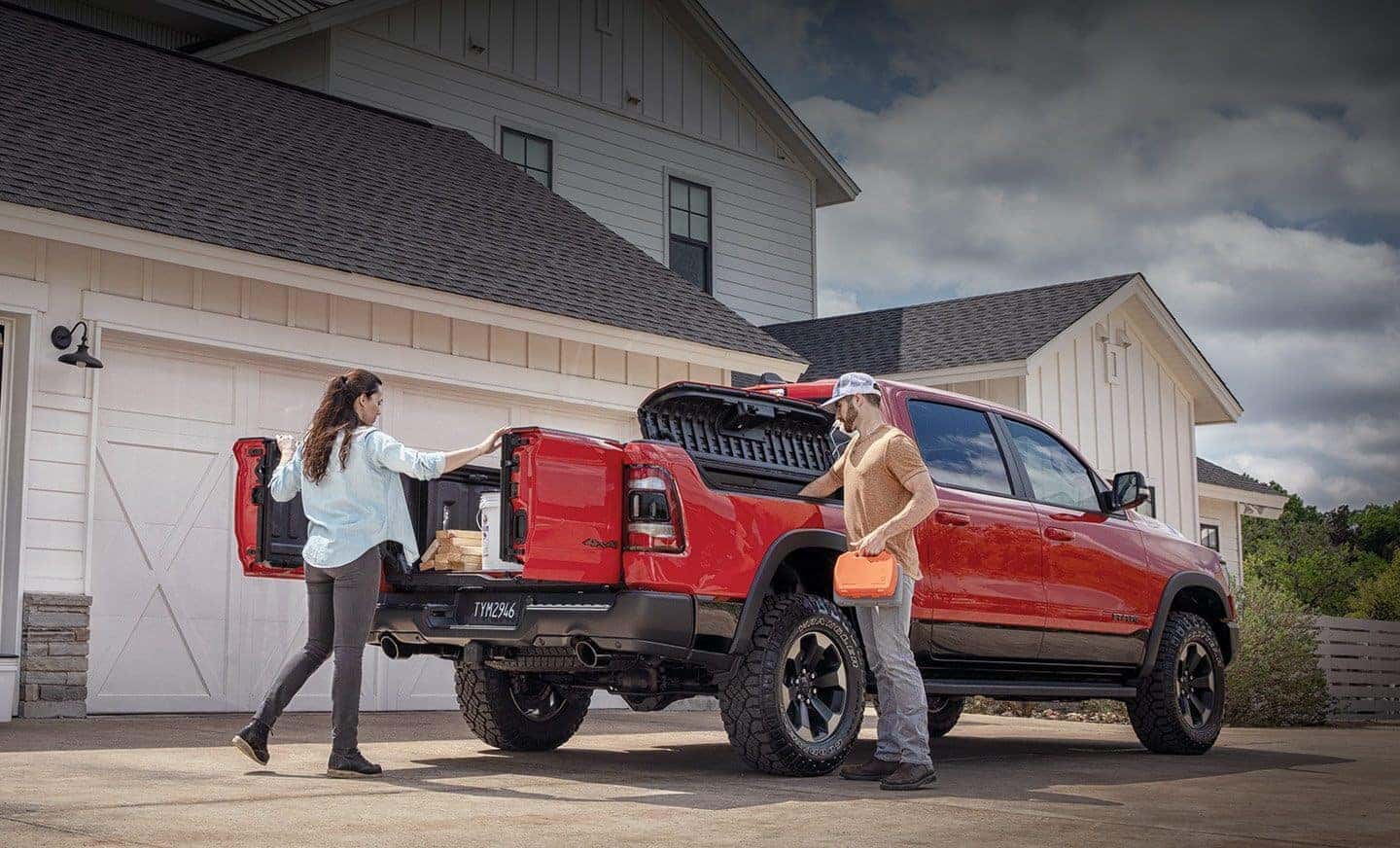 Capable of shielding the contents of your bed from harsh weather and prying eyes, bed covers are essential if you are carrying around anything of value. The good news is that the RAM 1500 has a variety of cover types available, depending on your particular tastes and needs:
Soft Roll-up Tonneau Cover – a lightweight cover that rolls up for easy storage and deployment. Made of soft materials, this cover can be installed without tools or advanced knowledge. A pre-set tension control ensures the cover stays taut under all conditions.
Hard-Folding Tonneau Cover – featuring a high-strength aluminum frame, this hardcover offers a bit more protection and security than its soft counterpart. Featuring advanced weather-proofing and a quick release hatch, this cover keeps everything under wraps and looks great while doing it.
One-Piece Tonneau Cover – working more like an extension of your truck than a separate system, this one-piece cover is designed to match your RAM 1500. A color-match paint finish, double seal system, and interior dome lighting allow this cover to essentially 'build-on' to your existing frame.
Regardless of what option you choose, a cover is an essential item for anyone serious about hauling equipment or other valuables in the bed. Additional items may prove helpful as well, including features such as:
Cargo Bed Divider
Bed Sliding Toolbox
Bed Light Kit
Sport Utility Bars
Bed-Mount Cargo Carrier
Cab Protector Rack
Cargo Ramp
If you find yourself in the market for a bed cover, or any of the aforementioned accessories, we encourage you to visit us at Firkins. Our friendly and knowledgeable staff can help you find the ideal accessories that suit your particular needs. Located at 2700 1st St, in Bradenton, we're here when you need us! If you want to discover more about this capable beast, you can learn how much a RAM 1500 can tow with Firkins CDJR today!