Spend A Day At Sea With Island Boat Adventures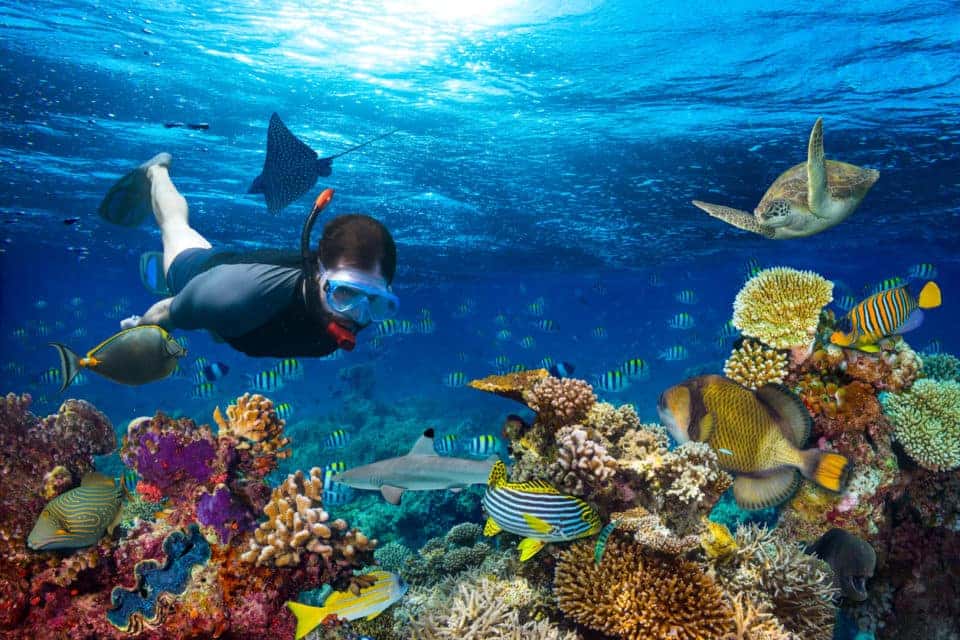 Adventures await for those raring to ditch solid ground and venture out into the big blue yonder thanks to Island Boat Adventures. The charter company specializes in trips throughout Tampa Bay, including dolphin watching, snorkeling, shelling, and picnicking on Egmont Key Island.
Prices begin at $35 for children ages 4-12 and $45 for adults aged 13 and up. There is no charge for children aged 3 years or younger. Prices do include all snorkeling gear for the day.
Before you head out, be sure to pack everything that you would need for a beach day. That includes lunch, drinks, water, sunblock, and towels.
Island Boat Adventures supplies coolers with ice, as well as masks, snorkels, and fins. Your transport for the four-hour charter is the Calypso Cat. She is a 45-foot Corinthian Catamaran that is United States Coast Guard certified. She is stocked with the latest electronics and U.S.C.G safety equipment. She holds up to 49 people, and is 80 percent shaded. There is a clean bathroom, freshwater shower, coolers, and an entertainment system.
Egmont Key Adventure
This four-hour charter takes you out to scenic Egmont Key, which is an island that sits at the edge of Tampa Bay and the Gulf of Mexico. The state park is primarily a wildlife refuge with a unique natural and cultural history. The island once served as a camp for captured Seminoles at the end of the third Seminole War. It was later occupied by the Union Navy during the Civil War.
The day begins with a stop at the sunken ruins of Ol' Fort Dade. These ruins provide a great opportunity for snorkeling. You will see a variety of fish, crabs, conch, and plant life. It is also possible that a manatee might show up.
The next stop is the beach at Egmont Key. From there, you can explore the island, snorkel some more, picnic, or just sit back and enjoy the sun and the tropical views. While on the island, Island Boat Adventures recommends that you take the short walk inland to search for gopher tortoises, which roam throughout the grassy fields.
Following a period of exploration, the charter will begin the trip back to the marina.
You might also like: Enjoy A Night Out With Sunset Food Tours
Private Charters
Island Boat Adventures also offers private charters for individual, group, or corporate events. It offers several charter options ranging from Sunset Dolphin Watch, Weddings, Birthday Parties, on to Celebration of Life and Education.
Customize your trip by calling (727) 871-2628.