Buying from Out of State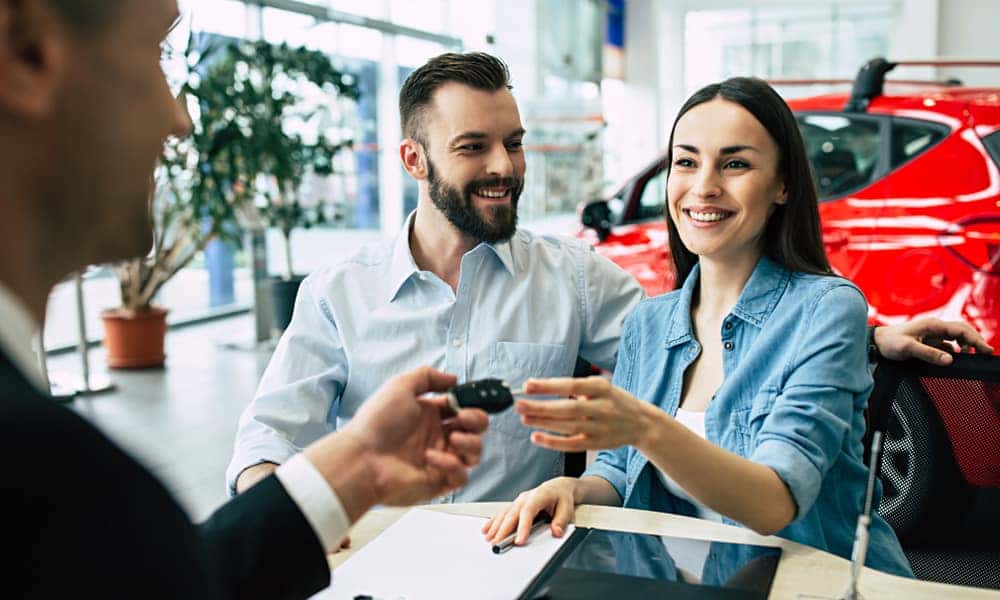 Firkins Chrysler Jeep Dodge Ram in Bradenton FL is able to answer the most common questions about buying a vehicle out of state:
Can you ship the vehicle to me?
Yes! Our team will work with you to set up shipping to any location in the continental United States.
What about pricing and rebates?
The advertised pricing for new vehicles on our website and other media includes all applicable Chrysler, Dodge, Jeep, and RAM manufacturer incentives for residents of the Bradenton region and does not include taxes and fees. However, pricing may differ based on the incentives offered in your home state.
When buying out of state, how do the taxes work?
While most states have a reciprocal agreement with Florida regarding sales tax, a few do not. In such non-reciprocal states, you might need to pay both the 6% sales tax to Florida and your home state's tax. Purchasing in Florida may not be financially viable for you because of the varying tax rates and requirements. Currently, Arkansas, Mississippi, and West Virginia are classified as "double-tax" states.
What if I am not returning home right away?
The process of titling and registering a vehicle may involve a mandatory vehicle/emissions inspection in certain states. However, if your state does not mandate such inspections, the process is likely to be simpler.
Am I able to finance with my bank or credit union?
We do not accept drafts, letters of credit, or funds on hold for out-of-state transactions. Nevertheless, we would be delighted to support you with financing options.
Is insurance required?
To complete the transaction, you are required to provide state and VIN-specific insurance, driver's licenses, or any other identification proof mandated by your state. If you will be transferring a license plate, please provide a copy of your state registration as well.
Am I able to register any vehicle in my home state?
We can accommodate most states' emission requirements.
Can I handle my own title and registration?
Our manufacturers and lenders mandate that the dealership must provide evidence of registration and lien record.
Will there be additional fees charged by my state?
Although we will make every effort to approximate the cost of titling and registering your vehicle in your home state, it may be necessary to include additional fees and items in some cases. Before we can deliver your vehicle, your assistance in obtaining the necessary documents and fees will be required.
How long will it take to receive my new registration?
The processing time for out-of-state titles and registration varies greatly among states. However, our objective is to finalize the registration within 60 days once we have received all the necessary documents.
If you have any additional questions, please contact our friendly customer service associates at 941-301-2547.