Lease-End Options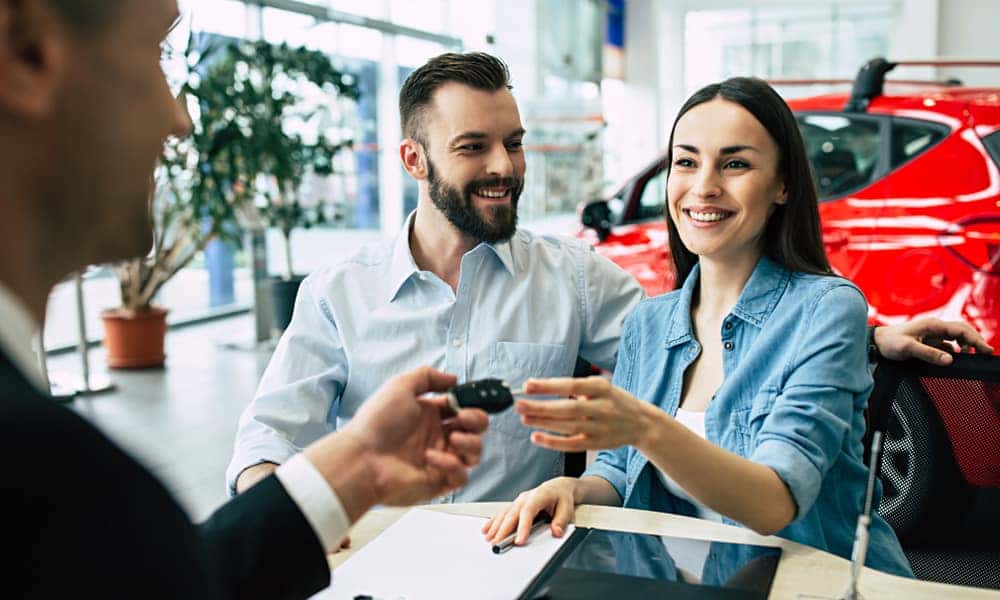 Are you approaching the end of your Chrysler, Jeep, Dodge, or Ram lease? At Firkins Chrysler Jeep Dodge Ram in Bradenton, FL, we understand that lease-end decisions can be overwhelming, and we're committed to making the transition as smooth as possible for you. We're here to guide you through the lease-end process and help you explore your options. Our dedicated team is here to provide you with the information you need to make an informed choice that suits your needs.
Lease a New vehicle:
If you've enjoyed the experience of leasing and are eager to enjoy the latest automotive innovations, a new lease might be the perfect option for you. Leasing offers flexibility, lower monthly payments, and you can keep experiencing the most recent models, adorned with cutting-edge features. Your driving journey can seamlessly continue with all the modern enhancements at your fingertips. To go over new leasing options, please contact our friendly staff at 941-260-1560.
Purchase Your Leased Vehicle:
Fallen in love with your leased car and ready to make it a permanent part of your life? You have the opportunity to purchase it at the end of your lease term. Our team of financing specialists stands ready to guide you through this journey, offering insights into various financing avenues. Transitioning from leasing to full ownership becomes a smooth and gratifying experience under our expert guidance. To purchase your leased vehicle, please contact Briana Connolly at 941-748-6510.
Return Your Vehicle:
Life is full of change, and your automotive needs might evolve along the way. If you're simply ready for a change and not interested in committing to another lease or purchase right away, the hassle-free return option offers a straightforward way to conclude your lease. Our team will guide you through the return process, ensuring a smooth transition while taking care of any necessary inspections or paperwork. To turn in your leased vehicle, please contact Briana Connolly at 941-748-6510.

Why Choose Us?
Expert Guidance: Our team of automotive experts is dedicated to helping you make the best decision for your unique situation. We understand that every consumer's needs are different, and we're here to provide personalized advice.
Wide Selection: Explore a diverse range of vehicles, from fuel-efficient compacts to spacious SUVs, all from top brands known for their quality and reliability.
Transparent Process: We believe in transparency every step of the way. Our team will explain all available options, costs, and considerations, ensuring you're empowered to make an informed choice.
Exceptional Service: Customer satisfaction is our priority. We're committed to making your end-of-lease experience convenient, stress-free, and positive.
Make the most of the end of your automotive lease by exploring your options with us. Contact our friendly team today at 941-260-1560 to schedule a get together and discover how you can seamlessly transition into your next automotive adventure. Your journey is our priority, and we're excited to guide you through this exciting decision-making process.