Tire Service In Bradenton, FL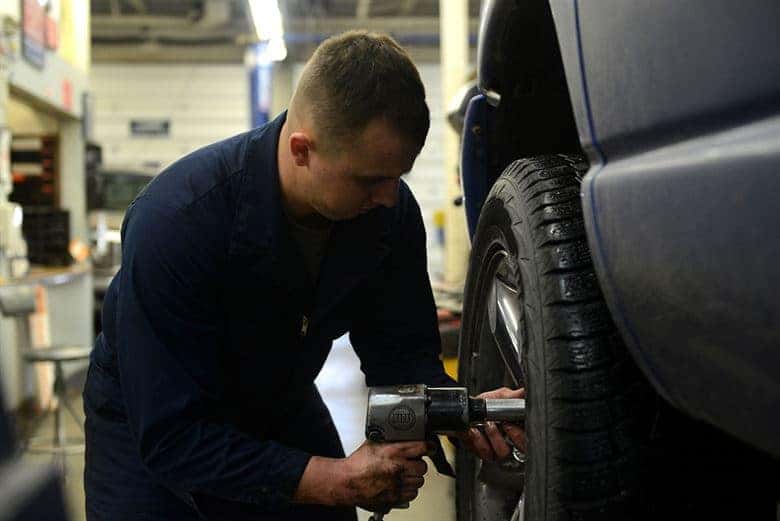 The right tires can make all the difference in the performance of your vehicle. There are endless brands and types of tires, which may be more suitable for your vehicle than other types. If you want to get the most out of your vehicle, shop with Firkins CDJR to find the perfect tires for your needs.
If you are using your vehicle as a commuter car, you don't need a special type of tires. However, you do want to invest in a set of reliable tires. Consider shopping from trustworthy brands to find the best set of tires for your car. You also want to take into consideration the type of car you are driving. The year, make, model and body style of your vehicle can influence the type of tires you need.
If you are an off-roading enthusiast, you want to invest in a set of tires designed to tackle various types of terrain. Regular tires are not built for frequent driving in dirt, mud, and sand. However, off-roading tires can handle anything thrown at them. A set of off-roading tires can help you get the most out of your SUV or pickup truck.
Even though we don't get a lot of snow in Bradenton, you may be traveling to a location that does get a lot of snow. Whether you're visiting family for the holidays or you're taking a road trip to a ski resort, you may want to consider snow tires for your vehicle. Snow tires are constructed to make driving in snow, slush, and ice safer. These road conditions can be hazardous, so you want to be as prepared as possible when winter hints.
To discover the perfect tires for your needs, shop with Firkins CDJR. We're happy to help you with anything from tires to checking your oil. Our dealership is located at 2700 1st Street in Bradenton, Florida. You can also contact our service department by calling 941-213-8955.